Get Professional Branding and Website in one Morning
Quickly and affordably jump-start your new business or product idea and put it in front of new clients.
Having an idea for a business or a product is exciting…
but it can quickly turn overwhelming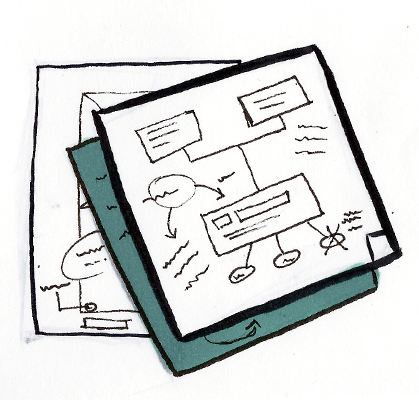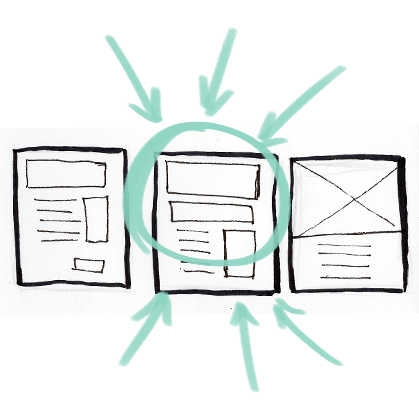 Remember when you first got that amazing idea for that new business or product and with it you saw your ticket for your financial freedom, control over your own time (AKA waking up after 8am), and reduce your commute to a 5 second walk to the room down the hallway.
Then your idea became delayed by millions of decisions that you tried to make perfect, and you don't even know if someone will like your idea.
The truth is that you won't be able to fully perfect your idea until you begin to serve your clients.  The best way to start a new business or product is to introduce it to your audience and then adapt from there.  Simply jumpstart your idea into a brand and a website that people can learn from and support your product.  The best part? You don't need a long and expensive process to come up with a brand and a website to test your idea.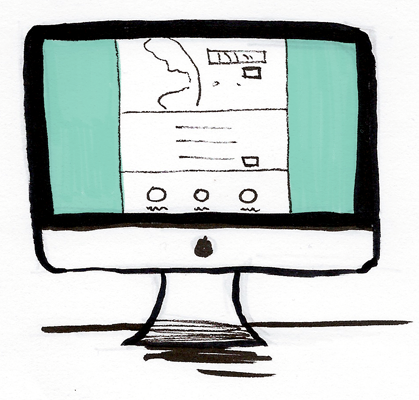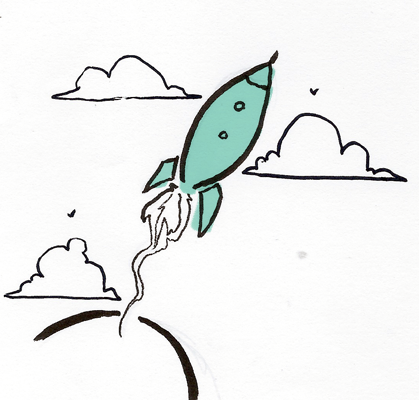 Here's and idea…
Let's take one morning to build a professional brand and a website to jump-start your business or product without burning your budget.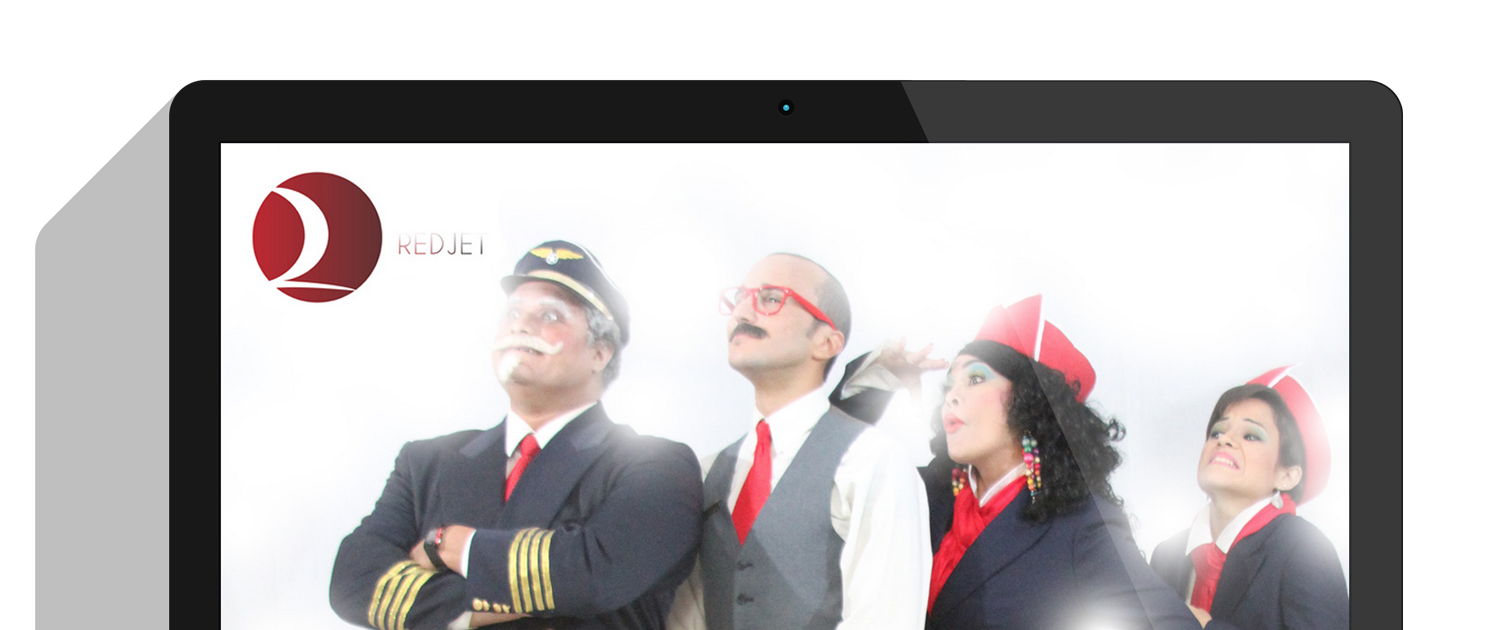 Before the internet, coming up with a business or product was a long, soul crushing, and expensive process because you pretty much had to make things right from the get go. Failure was devastating 90% of the time. Well…not anymore.
The internet allows us to come up with ideas, test them and succeed or fail with peace of mind and minimum risks. You just need to make sure you know what you offer and present it in a clear, professional way (you know, to increase your chances). It doesn't have to be expensive and you don't have to do it alone.
You just need to ask yourself the right questions
Fill the brand discovery worksheet (actually a web form) and answer X questions that will guide your through the decision making progress, focus your ideas, and help your business or product see the light and change lives (including yours).
Discover your brand: Fill the worksheet
By noon you'll have:
Not a morning person? We can schedule the afternoon for you.
A killer name + Domain name
If you haven't already, we'll come up with a name and a domain name that will help you hook your clients and keep you in their minds for a long time.
Logo and Brand style
Just because your brand identity will evolve after launch, doesn't mean you don't need a professional looking logo that tells your story correctly.
Simple website
Don't let the word simple fool you. Our website has the tough job to present your idea in a convincing manner. That's why we'll keep it simple and hyper focused in getting an audience for your business or product.
Social Media Presence
Reach your clients with a continuous message that will assure your clients that you know what you're doing.
This is a great deal, especially if you want to start as: An Author,
Freelancer

, Coach,

Service Provider

, Artist,

Building a Course

, Thinking of launching a membership site,

Promoting an Event

, or just growing an email list.
How does it work
Focusing your project on just one morning will help your decision making process. This is how we'll help you see some progress.

Fill the Brand Discovery Worksheet
Ok, it's not really a sheet, it's a web form. It's better for the environment. This form is the key to make the most of our morning together. Preparation is the key and this is what we'll use to make decisions and even discuss if this package is a good fit for you.Discover your brand: Fill the worksheet
Book your session
To our calendars!! Each session lasts four(4) hours. Book your session with a deposit and we'll pick the time that best suits you either in the morning or afternoon. Sessions can be done face to face or via skype. Either physical or virtual…we will rock those 4 hours.


Quick coaching session
We'll talk a little more in depth about your new project. Get a better feel of the style you're trying to achieve and all that. Also, I'd like to take the change to motivate you to build something cool that might change your life and the life of others. After we're done, we'll have your name and domain ready to go.
Choose your favorite from our ever growing logos library
Design a logo from scratch? Well…yes and no. We'll pick a logo template to start from and we'll tweak from there. This will help you present your new idea with a good story without investing much time and money in case you decide to adapt after your product or business see the light.


Let's build your website
In our experience, newly hatched business and products ideas don't need a very complicated website. All you need is a rug mat to welcome your audience and explain what you do and why it's the best option for them and a way to collect their contact information. You can even do this with a single page. We'll use SquareSpace because of how easily it lets us build and launch a simple website.
This is where it pays to have ready all your content and images handy.
Setup your social media channels
in your worksheet you'll specify two social media channels you'd like us to work with you. Here's the part were we design and setup a profile image and a cover picture to expand your message in a continuous way.

STRUGGLING WITH DISCONNECTED IDEAS THAT TAKE YOU NOWHERE?
Complete the Discover your brand Worksheet to help you focus your ideas into a business or product you can launch today.Focus your ideas and launch your product